Maya
Modern Mexican Cuisine & Tequileria
Our restaurant, Maya, is a Modern Mexican Kitchen & Tequileria by internationally acclaimed Chef Richard Sandoval. Maya showcases Chef Sandoval's vibrant take on traditional Mexican recipes using high quality ingredients. Maya offers 100+ agave-based spirits and house-infused tequilas with a full service bar. Our restaurant also features an outdoor terrace with fire pits, where you can enjoy views of the Eagle River and Beaver Creek Mountain.
Chef Richard Sandoval
Growing up in Mexico City, Richard Sandoval would join his grandmother in the kitchen and gather around her large table with family to enjoy lively Mexican feasts prepared from scratch. He learned to respect fresh, authentic, ingredients. After graduation from the Culinary Institute of America, he opened two French restaurants, but soon after he he returned to his first love – the food of his childhood and in 1997 he opened Maya, his flagship modern Mexican restaurant in New York. With more than 35 restaurants, Chef Sandoval combines authentic Latin ingredients with international flavors and inventive techniques to create new and unexpected concepts and cuisines.
Happy Hour
Join us daily for Happy Hour from 3:30 - 5:30 p.m. and enjoy weekly food and drink specials.
Special Events
Friday Afternoon Club at Maya!
Maya's popular FAC returns this summer with a great line-up of live music, starting weekly at 6 p.m.! Enjoy $4 beers, $7 margaritas, $3 tacos and more.
June 23rd Walker Williams (Denver)
June 30th Laughing Bones (Local)
July 7th Style (Denver)
July 14th Turntable Review (Local)
July 21st Renegade Sons (Local)
July 28th The Platonics (Local)
August 4th Riverfront Ramblers (Local)
August 11th Peter Ganley Band
August 18th Margarita Brothers (Dever)
August 25th Bill McKay Band
September 1st The Radio Band (Denver)
September 8th JV3 (Denver)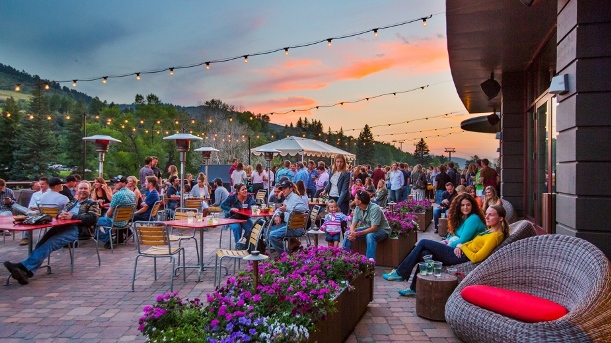 2 Dine for $49
Maya's popular 2 Dine for $49 is back! Please join us for dinner this spring to enjoy your choice of one appetizer, two entrees and one dessert for just $49.
Available until June 15th.